Newly-demerged practice AHR unveils plans, which include three residential and three commercial buildings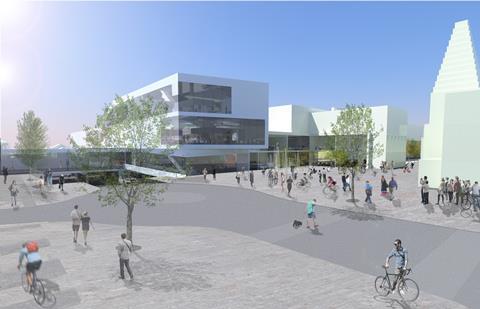 AHR, which demerged from architecture practice Aedas this month, has unveiled a masterplan for the £75m revamp of Oxford station and the surrounding area.
The masterplan includes a proposed new station building and rail operational buildings, a new transport interchange, public realm improvements and three residential and three commercial buildings, which could be leisure, retail, offices or hotels.
There will be an architectural competition for the concept design of the new station, bridge and transport interchange, with designs expected to be finalised by next Spring.
Oxford City Council, Oxfordshire County Council and Network Rail are working together to develop the masterplan, in conjunction with Department for Transport and First Great Western.
A consultation period has begun.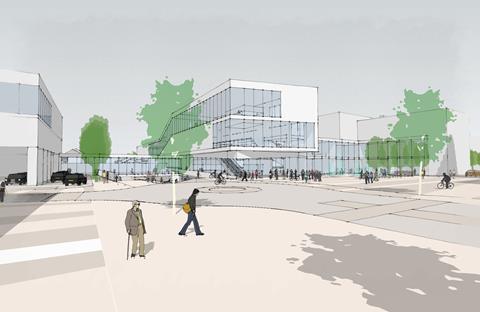 Councillor Bob Price, leader of Oxford City Council, said: "This is a vision for the development of a landmark gateway into the city.
"It sets out ambitious proposals to meet the predicted increase in rail use over the next 30 years and will encourage wider regeneration in Oxford city centre and beyond.
"The masterplan, and the partnership behind it, are vital to the city's plans for economic growth."
Councillor Ian Hudspeth, leader of Oxfordshire County Council, said: "The masterplan is a big step towards the city getting the station it deserves as a vital transport interchange in Oxfordshire.
"This is part of 'Connecting Oxfordshire', which is about ensuring that the county has the transport network it needs to ensure we continue to attract investment and create jobs.
"It also dovetails with other developments in the city centre of Oxford, including the transformation of Frideswide Square as an attractive public space, which we are starting this year."
Simon Maple, route programme and project sponsor, Network Rail, said: "We've started a £7.5 billion upgrade of the Great Western Mainline which will revolutionise the route.
"These changes, along with other planned rail improvements, are set to transform Oxford Station into a major rail interchange."
Mike Hogg, project and planning director, First Great Western, said: "As the rail operating company responsible for the station, we're delighted to be part of this inspiring partnership.
"We recognise that the increase in rail passengers means we need a larger station at Oxford, with improved facilities, if we're to meet customer expectations."