Johnson unveils two new zones in Waltham Forest and Wembley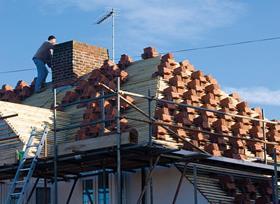 Mayor of London Boris Johnson has unveiled two new housing zones in Waltham Forest and Wembley.
The two new zones take the total number of current zones in the capital to eleven. Up to 20 new housing zones are expected to be announced later this year, which together are estimated to provide 50,000 new homes.
The Waltham Forest Housing Zone will be given £41.9m to allow 2,477 homes to be built, including 596 affordable properties at the Blackhorse Lane and Northern Olympic areas, creating two new villages connected by the Lea Valley regional Park.
Other boroughs including Haringey, Greenwich, Bexley and Brent have been announced as areas which will be able to access funds from a new Housing Bank.
Speaking about the zones Deputy Mayor of Housing Richard Blakeway said: "The Mayor has created thousands more affordable homes by funding excellent developments like Cityscape. These are good quality homes in the heart of the city with weekly rents as low as £139 for one beds.
The Mayor's innovative schemes like Housing Zones and the London Housing Bank are turbo charging the building of new homes and neighbourhoods. The Mayor is also firmly on target to deliver 100,000 affordable new homes to buy or rent, helping hundreds of thousands of Londoners."