Retirement housebuilder posts strong results and confirms £2bn development push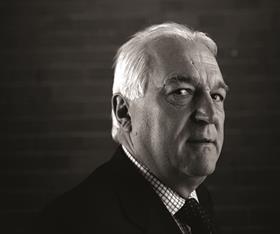 Retirement housebuilder McCarthy & Stone has posted an 80% jump in pre-tax profit to £32m on the back of rising sales in half-year results for the six months to the end of February 2015.
The Bournemouth-based firm also posted a 26% rise in revenue for the period to £188.5m, up from £149.7m the previous year.
Revenue grew on the back of an 18% rise in housing completions to 776, up from 659, with the net average selling price rising 10% to £226,000, up from £205,000.
McCarthy & Stone's operating margin improved to 19%, up from 16% the previous year. The firm has 44 additional development sites under control since September last year, and a land pipeline of 9,459 plots.
As previously announced, the company intends to invest £2bn in development over the next four years to deliver 12,000 homes in 300 locations.
The firm provided no update on mooted plans for it to float on the London stock exchange.
McCarthy & Stone chairman John White (pictured) said: "The company has seen further significant increases in revenue, completion volumes, average selling prices, net reservations and profit before tax during the period.
"The housing market has remained strong during the first half, as has the demand for specialist retirement accommodation."
The number of over 65s in the UK is predicted to rise from the current 11.4 million to 17.2 million by 2033, with over 25% of over 60s interested in buying a retirement home, according to McCarthy & Stone-sponsored research by Henley Business School professor Michael Ball.
McCarthy & Stone is currently restructuring into three new regional businesses and plans to create 400 jobs in the next four years as it expands. The firm currently employs 900 people in locations including Bournemouth, Glasgow, York, Woking, Ringwood in Hampshire and Coventry.
White added: "We continue to target investment of £2 billion in land and build over four years to deliver around 12,000 new homes across more than 300 locations, support growth and capture a wider share of the active retiree market.
"Our strategy of creating an efficient and scalable business capable of building and selling more than 3,000 units per annum over the medium term remains firmly on track."