Retirement specialist launches four-year plan to double business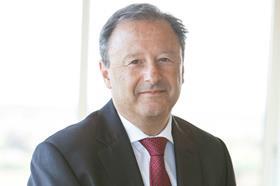 Retirement housing specialist McCarthy & Stone will create 400 jobs over the next four years as part of its plans to build 12,000 new homes.

The firm said it would add three new regions to the company's current structure through a £2bn investment programme, which would effectively double the size of the business.

The company said its exising North, South West and Midlands regions would be split in two, with each unit having its own dedicated team to acquire new development opportunities and plan, deliver and manage the company's leading retirement apartment developments.

Senior leaders and land-acquisition specialists will be among the roles it is looking to fill.

Chief executive Clive Fenton said there was a growing demand for high-quality retirement housing that represented an "unprecedented" opportunity.

"We are looking to boost our leadership team, starting with senior level appointments in these new regions," he said.

"As the leader in the sector, we are embarking on an exciting and transformational journey to respond to the needs of a rapidly growing and increasingly discerning retirement market.

"The future is about continuing to tailor our designs to the needs and aspirations of our customers with ongoing product innovation and best-in-class customer service."
Fenton said the number of over 65s in the UK was predicted to rise from the current 11.4m to 17.2m by 2033 and that recent research by think-tank Demos for the Homebuilders Federation had found 25% of over 60s were interested in buying a retirement home.
He said the potential demand dwarfed the roughly 110,000 retirement properties built for private sale to date.
As of its last annual report, McCarthy & Stone had 900 employees.