Firm reports pre-tax profit of £6m on turnover of £376m in 2011-12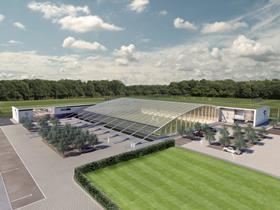 Contractor McLaren has reported a dip in pre-tax profit to £6.1m despite turnover rising 41% last year to £376.4m.
In its annual accounts the firm reported a 14% dip in pre-tax profit from £7m to £6m in the year to 31 July 2012, with a pre-tax profit margin of 1.6%.
However, the firm's revenue shot up from £267m to £382m over the period.
McLaren said it was targeting turnover of £500m by 2014.
Kevin Taylor, chairman of the McLaren Group said the firm was pleased with the "strong performance" on the back of a "another challenging 12 months for the construction industry".
All of the firm's growth came from the UK as revenue from its United Arab Emirates (UAE) arm fell from £10.2m to £4.7m and revenue from the rest of the world fell from £152,000 to nil over the period.
UK revenue grew from £256m to £371m over the period – a rise of 31%.
Phil Pringle, director of McLaren, said: "Customer retention remains a key strategy and McLaren take great pride in the level of repeat business, which equates to nearly 70% of current live projects."
Pringle said the UAE construction market was "now demonstrably on the path to recovery".
"The volume and quality of opportunities received has markedly improved and our tender and marketing functions have been reinforced to cope with this increased demand," he said.
During the last year the firm has built new studio facilities for Sky News and a data centre for technology firm Nova Corp in the region.
In the UK, the firm secured work on a number commercial office developments in London for developers British Land, Derwent London and Stanhope.
Plus, it is working on phase one of the redevelopment of Tottenham Hotspur's stadium, following its completion of the club's training centre.
Pringle said the firm would continue to grow its presence in the commercial office market as well as targeting more work on mixed-use projects, student accommodation, education, sports and leisure facilities.
The group of companies also increased its staff from an average of 253 in 2011 to 313 in 2012.