Contractor to work with Dowds Group on improvement programme
McLaren has been appointed to carry out £30m worth of infrastructure works at a 482-bed hospital in south-east London.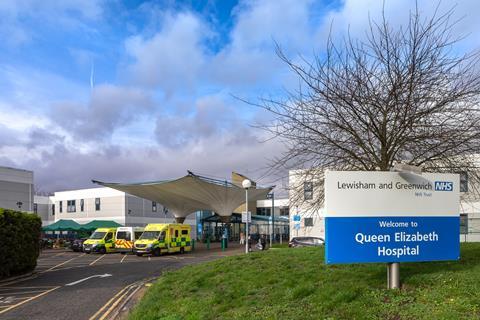 The contractor will carry out improvement to electrical distribution and ventilation, as well as structural and building works at Queen Elizabeth Hospital in Woolwich.
It has worked with clinicians, the estates team and the facilities management provider at the hospital to develop an 80-week programme of works to support Lewisham and Greenwich NHS Trust's "business as usual" policy which aims to avoid structural alterations to the hospital impacting clinical delivery.
McLaren is working with subcontractor Dowds Group on the job, which is set to complete in June 2024.
>> In Business: McLaren on right track for record turnover
The firm recently landed two major deals in a week as it announced a return to profit.
Its latest accounts for the year to July 2022, showed income was up 39% to £752m as pre-tax profit hit £2m from a £12.4m loss in 2021.
In quick succession earlier this month, McLaren signed on dotted line for a £130m revamp of Portland House and a £63m redevelopment scheme in Piccadilly.