Firms have until 26 July to apply
The Metropolitan Police has started the search for architects and consultants to fill places on its £40m construction consultancy framework.
Firms have until 26 July to send in expressions of interest for the four-year framework, which will mostly cover refurbishment schemes of Met Police property across the capital.
The framework's five lots include a £21m design services lot, which has space for five architects, structural and civil engineers and building services firms.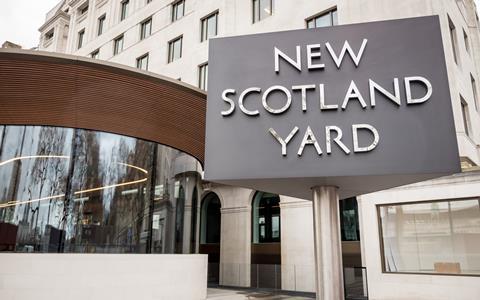 Four firms will be appointed to a £11.5m project and cost management lot, while three firms will be appointed to a £4m version of the same lot covering minor works.
Another three will be appointed to a £3m engineering design services lot for plant upgrades, data and security installations and small scale structural works to buildings including cladding works.
A single supplier will be appointed to a fifth lot for building control services with a value of £500,000.
Aecom, Mace, Currie & Brown, Atkins and Lendease were among firms to win spots on a similar £50m Met Police framework in 2019 for new build and refurb schemes.