Contractor wins four health facilities projects worth £43m through the ProCure21+ framework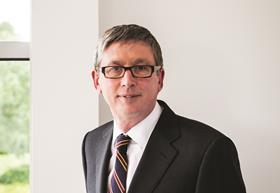 The projects are at Royal National Orthopaedic Hospital, Stanmore; Purley Memorial Hospital, Croydon; Teddington Memorial Hospital, Teddington and St George's Hospital, Tooting will see Miller deliver a variety of services for southern Healthcare Trusts.
The contracts will be managed by Miller hps and delivered by Miller Construction.
Chris Webster, chief executive, Miller Construction (pictured), said: "Health is a key market for Miller, and we are delighted to have secured these projects through Procure 21+.
"We have been selective in the projects that we have bid through the framework, ensuring that we are able to provide the best solutions for the Trusts. Our ability to provide end-to-end services and solutions is a key differentiator for us and drives our health care offering."
The projects will be delivered by Miller Constructions' Southern Region.