Sector could be added to list making it easier to recruit skilled labour from abroad
The government is reportedly considering changes to the post-Brexit immigration system to help ease labour shortages in key sectors including construction.
According to The Times, the Migrant Advisory Committee has been asked to conduct a "quick and dirty review" of the immigration system, with a view to updating the shortage occupation list.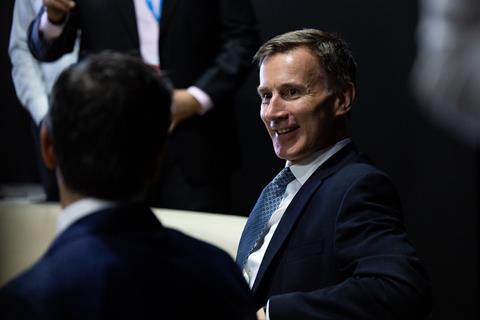 A report published by the Construction Skills Network last summer claimed the sector would need an extra 250,000 workers by 2026 to meet demand, while a recent Civil Engineering Contractors Association survey showed 75% of contractors had issues recruiting skilled operatives.
The newspaper claimed more roles could be added to the list, which was last revised in 2020, within weeks.
The list sets out skilled jobs for which there is a domestic shortage and makes it easier to recruit from abroad by reducing the salary threshold under which workers can qualify for a skilled worker visa from £25,600 to £20,480.
It also reduces visa sponsorship costs for businesses.
The Times reported that it was not clear whether the changes would take effect before the budget on Wednesday, 15 March, with "Whitehall insiders" suggesting reluctance to make an announcement until new laws to tackle illegal immigration have been published.
The MAC review is also expected to focus on the hospitality and retail sectors.
The Treasury was approached for comment.