Outsourcing giant to provide facilities management for Rolls Royce's UK and European properties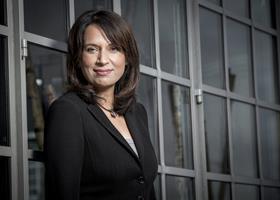 Mitie has been retained by Rolls Royce as facilities management provider for Rolls Royce's UK properties.
As part of the deal, the outsourcing giant will also provide facilities management for a selection of Rolls Royce's European facilities.
Mitie has been appointed preferred bidder. Subject to contract, it will be one of Mitie's largest pan-European agreements.
Ruby McGregor-Smith (pictured), chief executive of Mitie, said: "We are delighted to have been appointed preferred bidder. We really value our 23-year relationship with Rolls-Royce and we look forward to working with them over the years to come."
In its most recent set of full-year results, Mitie posted a 39% drop in pre-tax profit in the year to March 2015, after incurring multi-million pound hits from exiting the M&E and asset management markets.
Mitie posted pre-tax profit of £41.5m, down from £68.5m the previous year, with the fall largely attributable to £72.6m of exceptional costs over the year, including the costs of winding down its M&E and asset management divisions.
However, Mitie said its core facilities management business "continued to perform strongly" over the year.