Outsourcing giant says it will focus on higher margin services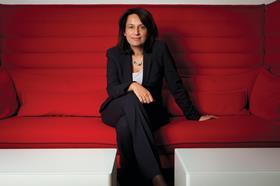 Outsourcing giant Mitie will no longer target large one-off M&E installation contracts after conducting a review of its underperforming divisions.
The firm – which posted solid half-year results to 30 September this morning – said it was pulling out of the area to focus on higher margin services.
Mitie's revenue over the half-year period was up 6% to £1,026.6m from £971.7m the previous year, while pre-tax profit fell 13% to £37.7m from £43.3m.
Mitie acquired home care specialist Enara and won major contracts worth £100m for BSkyB and £70-120m for Golding Homes during the period.
The firm said its order book has grown 4.7% to £9bn from £8.6bn in March.
Ruby McGregor-Smith, chief executive of Mitie, said: "This has been a positive start to the year for Mitie.
"We have made this progress in the face of a tough economic climate and a difficult macroeconomic outlook, with continuing challenges within our more cyclical markets.
"However, we remain positive about the range of outsourcing and energy services opportunities across our key markets and continue to see a growing order book as well as a strong pipeline of sales opportunities.
"We expect total revenue growth to be higher in the second half as a result of both the organic revenue contribution from new and expanded contracts including Lloyds Banking Group, and the acquisition of Enara.
"We are confident that we will continue to build on our long track record of sustainable, profitable growth."