Contractor will provide repairs and maintenance services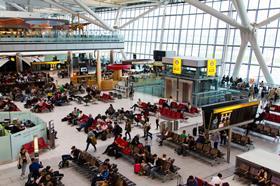 Mitie has won a £15m contract to provide repairs and maintenance services over three years at Heathrow terminals three, four and five.
Over 59 million passengers pass through the three terminals annually.
Mitie will aloso provide M&E maintenacne services and trackside works to the Heathrow Express connecting rail service.
Peter Mosley, managing director of Mitie's technical facilities management business, said: "We're delighted to be building on our partnership with Heathrow Airport and extending our service offering to support their wider estate, and Heathrow Express.
"Mitie has a strong track record within the transport sector, and we look forward to working closely with Heathrow Airport to deliver innovative and high quality services."