Over 30 staff picked up by £36m turnover Sunderland firm Re:Gen
Over 30 former Tolent staff have been picked up by a local firm that specialises in refurbishing and modernising homes across the North-east.
Re:Gen Group, which was set up in 2020, has brought in 33 people from the collapsed contractor which sank after 40 years in business last week.
Re:Gen carries out work for social housing clients including Gentoo Group, Believe Housing and Thirteen Housing.
It was based in Gateshead, where Tolent was also headquartered, but has recently moved its 120 staff to Sunderland's Doxford Park. The new arrivals from Tolent take the number of staff at the £36m turnover business up to 153.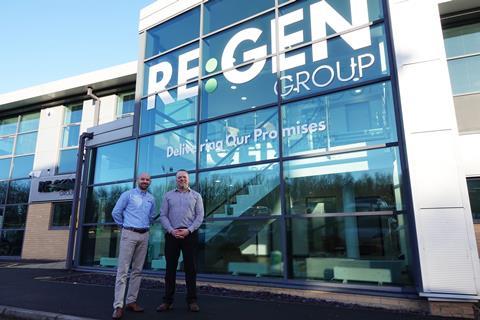 Re:Gen said nine new posts had been created with the remaining 24 coming across from Tolent's asbestos removals business to staff up its recently launched asbestos removal business called Re: Gen Solutions. Former Tolent general manager Anthony Wade has been appointed managing director of the new division.
Re:Gen chief executive Lee Francis said: "Following the announcement about Tolent last week, we wanted to reach out to those affected and see how we could help. I'm delighted we have been able to create these new roles within the business. It's been a busy couple of weeks with the office move, recruitment of new staff and the launch of a new business."
Meanwhile, Tolent founder John Wood and his two sons who helped set up a rival contractor after working at their father's business are hoping to save up to 150 jobs at the collapsed firm's Teesside operation.
Sunderland firm Brims Construction is looking to take on around £20m-worth of work at the stricken firm's Teesside business.
The firm was set up 16 years ago by Ian Clift and Wood's sons Jason and Richard – all former employees of Tolent.