Exclusive: Sixty more staff under consultation as contractor continues to shift focus from construction to infrastructure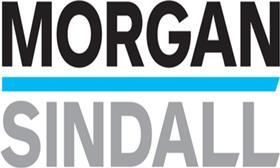 Morgan Sindall is to close four more regional offices, with scores of staff set to lose their jobs, as the contractor continues an ongoing restructure aimed at reshaping the business around its new core markets.
The £1bn turnover contractor confirmed to Building it will close offices in Theale, near Reading, Bristol, Ashford and Banbury, with about 60 jobs at risk and staff now undergoing consultation. This follows the move last month to close its office in the North-east of England, where about 10 staff are at risk of redundancy.
The office closures come after Building revealed in September that Morgan Sindall had restructured its regional management team, with Gordon Ray, managing director in the North-east, and Peter Whitmore, managing director in the South-west, leaving the business. This meant the company was reshaped from six to four regions.
A Morgan Sindall spokesperson said the latest office closures were a response to market conditions and reflected the contractor's shift in focus from construction to infrastructure, with the firm targeting growth in energy, rail, roads, and aviation.
This week the firm won a £31m job to repair both runways at Heathrow, while last month the contractor's joint venture with Arup was chosen as the preferred delivery partner for Sellafield's £1bn Infrastructure Strategic Alliance contract.
The spokesperson said the firm could not rule out more office closures as it continued to review its business. "Despite challenging trading conditions, we continue to secure new contracts across the breadth of our business and we are growing our revenue in areas including energy, rail, roads, aviation and London," he said.
"We do, however, in the normal course of prudent business management, regularly review the scale of our operations to reflect market conditions."
"We remain fully committed to serving our existing customers, and securing new customers, across England, Wales and Scotland."
Despite the UK economy returning to growth in the third quarter this year, construction remains the only industry mired in recession, after output contracted 2.5% between Q2 and Q3.
As such, Morgan Sindall's restructure forms part of a wider trend amongst contractors to cut costs and better adapt to market conditions, with firms looking to reduce overheads and focus resource on project delivery in a bid to maintain margins.
As Building exclusively revealed last week, Balfour Beatty has unveiled details of its wide-ranging restructure, that will see the contractor cull 38 regional offices as it rationalises its business across four regions and three new business streams.
The news of Morgan Sindall's office closures emerged as the Ministry of Defence admitted this week that the contractor's joint venture with Amec had yet to finish a £150m submarine dock in Scotland more than three years after it was due for completion.
The Faslane SSN Berthing Project started in May 2004 and was due for completion in May 2009. However, the job, which Morgan Sindall inherited when it bought Amec in 2007, remains unfinished amid ongoing difficulties.
The MoD, Morgan Sindall and Amec all declined to comment on the reasons for the delay or how much the project had run over budget. An Amec spokesman said: "We continue to support our customer in bringing this complex project to a satisfactory close and are anticipating completing it later this year."
An MoD spokeswoman said: "The MoD is working with the prime contractor (Amec) to complete the SSN Berthing Facility as quickly as possible. The delay in the delivery of the project does not affect the operational capability which is delivered by the existing facilities."