Orders for contractor hold up despite "challenging" market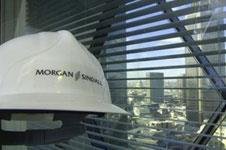 Contractor Morgan Sindall has maintained its £3.2bn order book despite "challenging" market conditions.
In an update to the City it said its fit-out and affordable housing divisions had had a tough start to the year because of a lack of big jobs in the market and the continued lack of mortgage availability respectively.
However, it said its construction, infrastructure and urban regeneration arms were all performing well and in line with expectations.
In a statement the firm said: "Overall we have had a satisfactory first half of 2012. Whilst we continue to experience challenging market conditions, we are confident that our continued investment in long-term regeneration projects and focus on growth infrastructure sectors will ensure we remain well positioned to succeed in the current competitive market place."