Man in his 20s hospitalised after becoming trapped between steelwork and cherry picker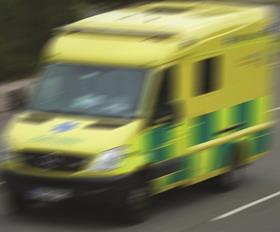 A Morgan Sindall worker was taken to hospital yesterday after he was crushed by a cherry picker he was using.
Fire and ambulance crew were called to the site of work at the Katesgrove Primary School in Reading in Berkshire yesterday morning.
The man, who is in his 20s, was working on a construction site at school when he became trapped between steelwork and a cherry picker he was operating.
He had to be cut free by fire crews at the scheme before being rushed to the local hospital with multiple injuries.
The Health and Safety Executive was informed and work at the site stopped briefly.
A spokesperson for Morgan Sindall said: "Our site operator suffered a dislocated shoulder, but is recovering well in hospital. Work has restarted at the site and we are helping the HSE investigate the accident."