Construction business posts £2m loss after handful of problem contracts forces firm to make £14.7m provision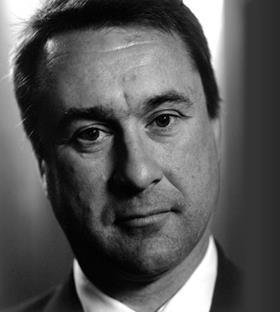 Morgan Sindall's construction business has posted a full-year loss of £2m after a handful of problem jobs forced the firm to set aside £14.7m to cover costs related to the contracts.
Reporting its results for the year to 31 December 2013, Morgan Sindall said its construction and infrastructure business continued to be hit by costs associated with four problem contracts.
After making a £13m provision for costs attached to the jobs in its half-year results, the firm this had now risen £14.7m, which dragged the construction business into the red.
The construction division posted an adjusted operating profit of £12.7m, down 36% on last year.
But when taking into account the £14.7m in exceptional items, the division posted an operating loss of £2m.
Revenue in the construction and infrastructure business rose 6% to £1.2bn.
Meanwhile, revenue across the wider construction group remained relatively flat, up 2% on last year to £2.1bn.
However the group's profit fell dramatically, with pre-tax profit down 59% to £13.9m, and operating profit falling 54% from £35.2m to £16.2m.
After stripping out the exceptional items of £14.7m and other finance costs, the firm's adjusted operating profit stood at £33.6m, still down 30% on £48.1m last year. Adjusted pre-tax profit stood at £31.3m, down 34%.
The firm said it committed order book as was £2.4bn, an increase of 8% since the previous year end.
The firm said the £14.7m of costs were related to problems with "four old construction contracts held on the balance sheet".
The figure is up from the £13m provision the firm made in its half-year results.
The firm said the half-year figure was "based on an assessment of progress made at that time towards recovering these amounts and the expected time, cost and associated risk of pursuing legal remedies to achieve recovery".
It added: "During the second half, there has been commercial resolution achieved on one of these contracts, whilst another has been impaired to reduce the carrying value to nil.
"In relation to the remaining two contracts, the Board believes it is appropriate to provide against these balances to an amount it considers is a balanced estimate of overall likely resolution based upon its current assessment of progress made towards recovering these amounts and the expected time, cost and associated risk of pursuing legal remedies to achieve recovery."
The firm said the construction and Infrastructure division had "experienced challenging market conditions through the year, which has significantly impacted on overall profitability".
The firm's fit-out business posted revenue of £427m, down from £437m last year, with an adjusted operating profit of £10.9m, down 4% from £11.3m last year.
Revenue in the affordable housing business remained flat, down 1% to £381m, while adjusted operating profit fell 25% to £8.6m.
Chief executive John Morgan said: "2013 has seen challenging conditions predominate across most of our markets, with competitive pressures impacting on margins and profitability.
"Notwithstanding this, the positive operating cash flow generated by the business has allowed us to make further investment in strategic assets, key skills and resources, which positions the Group well to benefit from future growth opportunities.
"Looking ahead to 2014, although there are signs of improving conditions in some of our markets, it is anticipated that upward pressure on supply chain costs and skills availability will provide additional management challenges.
"Against this backdrop, we remain confident that our robust order book and on-going disciplined approach to contract selectivity will support the delivery of growth in this year and beyond."