UK and Europe division accounts for more than half of firm's revenue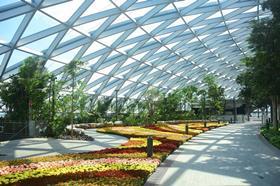 Mott MacDonald saw its UK and Europe revenue jump by 11% in 2018 as its group profit edged up 3.5% to £39m.
The UK's largest consultant, which is owned is by its employees, saw its global revenue increase by 4.6% to £1.6bn for the year ended 31 December 2018, according to a report filed at Companies House this week.
UK and Europe accounted for £859m, more than 50%, of its overall group revenue.
Most of its global revenue was earned through consulting services, although £325m was earned through building and civil engineering contracting – including its UK water work contractor Bentley.
Mott MacDonald, which is one of a number of consultants working on the deal to expand Heathrow Airport, said its UK business was boosted by government investment in infrastructure, despite some knock-on effects of Brexit.
The firm's Africa business was the only division to lose money, although the firm said it narrowed losses made in 2017 at the region.
Mott MacDonald, which does not break out the individual profit performances of its regional businesses, said its £361m turnover Americas division saw profit fall 30% due to a weakening of the US energy market.
The group also saw a 12% fall in its £166m turnover Middle East and South Asia division as it consolidated on its energy work across the region. Profit here was up 8%.
Mike Haigh, who was managing director before becoming chairman in June, said: "During 2018 the global mining and metals sector continued its recovery and oil prices stabilised, but political uncertainty, including Brexit, contributed to mixed market conditions for private and public infrastructure across the world."
Earlier this year, the firm completed work on a new greenhouse complex (pictured) at Singapore's Changi Airport.