Select committee chairman Ian Davidson hits out over blacklisting response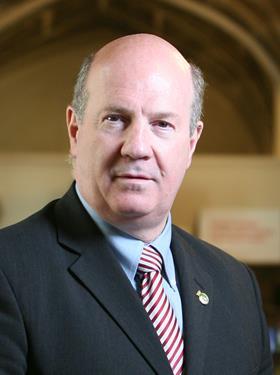 Major contractors "can't be trusted" because of their history of blacklisting and their response to the scandal, the chairman of a Commons select committee said today.
Speaking at a hearing of the Scottish Affairs Comittee - which has been investigating blacklisting in the industry since June last year – chairman Ian Davidson said it was clear from the evidence the committee has taken that the contractors involved "regret being caught" rather than genuinely regretting the practice.
More than 40 main contractors paid the now defunct firm the Consulting Association (TCA) for access to a 3,200 name blacklist up until the organisation was exposed and shut down in 2009.
The committee has taken oral evidence from witnesses including Sir Robert McAlpine director Cullum McAlpine, Balfour Beatty's then UK Construction Services chief executive Mike Peasland and Harvey Francis, executive vice president of human resources at Skanska.
Davidson claimed the firms involved with TCA had not properly reformed their operations or made amends for blacklisting.
He said: "We've come to the view that contractors can't be trusted."
He later added: "They are all as guilty as sin as far as I can see…the major contractors."
In its interim report in April, the committee said it was "unconvinced" that Balfour Beatty regretted its involvement with TCA.
It also said it was concerned by the failure of firms including Balfour Beatty and Skanska "to hold any individual to account" for wrongdoing and said it was not persuaded by Cullum McAlpine's claim that he had a "hands off" role as the founding chairman of TCA.
James Wates, chairman of the UK Contractors Group said: "British construction firms deserve better than this glib description. They employ British workers, deliver British jobs and build the homes, schools, hospitals and offices upon which we depend. Blacklisting is an afront but so too is this gallery playing."
The committee today took evidence from EDF Energy, which has created a widely-admired industrial agreement with trade unions and contractors to oversee the £16bn Hinkley Point C nuclear power plant.
The agreement includes several anti-blacklisting provisions.
Nigel Cann, EDF's site construction director for the project, said the agreement included a fully directly-employed workforce and an 'employment affairs unit' run by EDF but including union and contractor representatives to monitor compliance with the agreement.
He said: "That provides the governance to make sure that the agreement is deployed."
Asked about blacklisting, he said contractors would face fines or removal from the project if found to be doing it.