Environmental audit committee knocks government plans to offset developers damage to biodiversity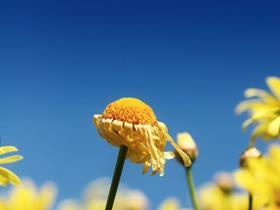 Government plans to allow developers to offset damage to biodiversity have been branded "overley simplistic" by MPs.
The plans, outlined in a government green paper on the subject, would allow developers to invest in improving the biodiversity of one area to offset the impact of development in another.
But a report by the Environmental Audit Committee, published today, has warned the plans are too simplistic and risk allowing developers to concrete over existing green sites.
Chair of the committee Joan Walley, said offsetting could "improve the way our planning system accounts for the damage developments do to wildlife" but required "great care" in its drafting.
She added: "Many witnesses to the inquiry were concerned that the government's proposal would allow offsetting to be applied to ancient woodland and Sites of Special Scientific Interest. There is a danger that an overly simplistic offsetting system would not protect these long-established eco-systems."
Walley said the 20 minute assessment of potential development sites the government proposed was "not adequate" and was just a "box-ticking exercise".
The report said any future offsetting mechanism should be mandatory to create a viable offsetting market. It said the launch of any scheme should wait for the conclusion of a number of pilots set-up in 2011.
Andrew Mellor, partner and environmental lead at PRP Architects, said any biodiversity offsetting system needed to be "streamlined" and not introduce "hassle" into the design process.
He added: "It's OK if it has a formal mechanism behind but if it's self-certified it's a problem."
John Slaughter, director of external affairs at the Home Builders Federation, said he was "supportive" of the principles behind the offsetting proposals and was "working closely with all parties to find workable solutions".
He added: "Government has said it will only proceed if the proposals are of benefit to both the environment and the economy and we need to ensure these criteria are met. To do this proposals must be sensible and realistic and not actually increase the time taken or the cost of mitigation measures such that they threaten site viability or housing delivery."