Inquiry recommends legislation to introduce a code of conduct in construction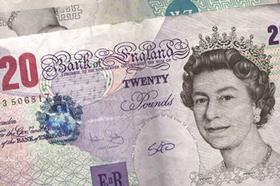 The government should pass laws to establish a construction code of conduct and ensure retentions payments are held in a trust, an inquiry by a cross-party group of MPs has concluded.
The inquiry into late payments, chaired by Labour MP and campaigner against late payment Debbie Abraham, made a raft of recommendations to support small and medium sized businesses across all sectors of the economy in its final report published last Friday.
However, it found that the construction industry was one of the "worst offenders" when it came to paying late and that small companies were "bullied" by larger ones. It said "urgent action" was needed.
It said the code of conduct would be regulated by an independent ombudsman who would settle disputes.
The inquiry also recommended the government require information on a firm's payment record as part of the pre-qualification process when it tenders work.
The MPs also said fair payment should be written into contracts on public sector jobs. It suggested that tier one suppliers should be paid within 14 days, tier two contractors be paid within 19 days and tier three contractors then paid within 23 days.
The recommendations come amid increasing concern about payment practices in the industry, with subcontractors raising late payments as a key issue, and Carillion recently extending its payment terms to 120 days under a new reverse-factoring payment system.
Last week, Building revealed social housing contractor Mears was paying a third of its sub contractors on its credit card in an effort to ensure prompt payment.
Abrahams said that solving payment problems required "leadership".
She said: "Until top CEOs, and their executive board members, make a decision to act ethically in business, and treat our small and medium sized businesses fairly, this problem will persist.
"The public has grown tired of hearing about huge, greed driven, pay packets, pay-offs for failure and tax evasion; but allowing a culture of late payment to persist unchallenged is another board-level decision that directly effects ordinary, hardworking, people across the country."
The report found that late payment was a worsening problem and holding back growth.
It also found that late payment in construction was leaving a "legacy of 'sick building'". It said it found: "Construction companies were under pressure to agree to unprofitable contracts and ended up taking short cuts. The Inquiry was shown photographic evidence which featured poor quality, potentially dangerous buildings, including schools, said to be the result of 'cut-price construction'."
It found that small firms were often reluctant to use laws designed to improve payment practice, such as the Late Payment of Commercial Debts (Interest) Act, which allows them to charge interest on late payments, because they feared being "blacklisted" by larger firms.
Mike Cherry, national policy chairman at the Federation of Small Businesses (FSB), said his organisation had argued "for some time" that public sector clients should write requirements for prompt payment of the supply chain into contracts.
He added: "This report provides a good starting point to open up the discussion on what can be done to make sure small firms are paid promptly for the work they have done."
Rudi Klein, chief executive of the Specialist Engineering Contractors' Group, said added: "Small construction firms in her [Abrahams'] constituency and throughout the UK will take heart from her Be Fair – Pay on Time campaign and the lead she has taken in driving forward this late payment inquiry into the issue."
Full list of recommendations
The government should promote the adoption of 'good practice' guidance for large companies in managing supply chains, including publishing performance data relating to payment-on-time to suppliers in audited annual accounts.
The government should encourage businesses to publish information for investors and shareholders defining their support of, and compliance with, ethical business practice, for example, signatories of FTSE4Good Index Series or Ethical Trading Initiative
The government should support small and medium sized enterprises (SMEs) avoid late payments through free, high-quality financial management advice and/or training, for example, through trade associations, SME organisations, or local SME advisors.
The government should work with SMEs and support the establishment or development of trade associations to negotiate, e.g., a Fair Treatment Charter, on behalf of member organisations.
The Institute of Credit Management should review and amend the PPC to reflect the issues identified.
The government should establish a Construction Code of Conduct, similar to the Grocery Code, with an independent adjudicator for mediation.
The government should introduce a Retentions Monies Bill with money retained by a customer for a supplier to be held in a trust.
The government should require all new government contracts to include pre dualification questions on past payment performance, and should consider the payment history as part of the bidding process.
The government should make fair payment a contractual requirement for new government contracts, with tier one contractors paid within 14 days, tier two within 19 days and tier three within 23 days.
The government should support intermediary agencies, e.g., SME organisations or trade associations, to act on behalf of suppliers seeking recompense through Late Payments Directive.
The government is urged to implement a growth strategy that recognises the importance of SMEs and to commission research to assess the macroeconomic effects of late payments on SME suppliers.