Andy Butler becomes technical director at 22 Bishopsgate builder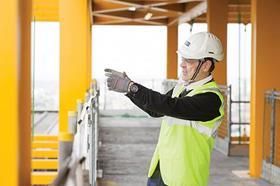 Multiplex has brought in Laing O'Rourke's commercial sector lead to take up a senior position at the 22 Bishopsgate contractor.
Andy Butler (pictured), who was project director for O'Rourke on the Cheesegrater, made the move to take up the position of technical director at the firm earlier this month.
Butler, who studied as an engineer at Liverpool university, will report to Andrew Ridley-Barker, Multiplex's operations director for Europe.
One source said: "He's a great talent, he'll add a lot of value to Multiplex."
It's not the first time Multiplex has pinched a key figure from O'Rourke with Callum Tuckett starting last year as its chief operating officer after 25 years with Laing O'Rourke.
Butler spent almost 13 years at Laing O'Rourke, starting as development director at the firm's Explore Investments arm in 2007.
He then worked on the Cheesegrater for two years before taking up the commercial sector leader position at Laing O'Rourke Australia, later being given the same role in the UK.
Before joining O'Rourke, Butler spent a decade at developer Stanhope.