Muyiwa Oki, the breakout reform candidate and salaried architect at Mace, wins out over better known names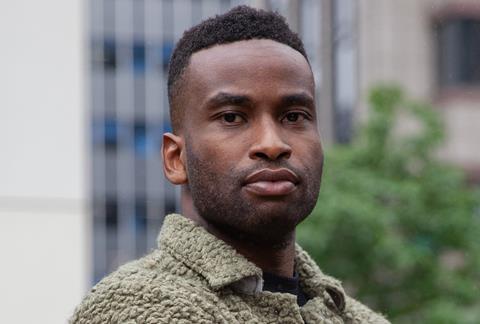 Muyiwa Oki has been elected as the next RIBA president after one of the most hotly contested elections for the post in recent years.
Oki (pictured) won at the second stage with 49.28% of the votes in a three-horse race against Jo Bacon and Sumita Singha. This is the first elected position that Oki will hold at the RIBA. He will take over from Simon Allford next September and assume the role of president-elect next month.
Oki is a salaried architect at Mace Group working on technology and innovation in support of off-site manufactured solutions for major public programmes. He stood on a platform of reform, promising to work for improved working conditions and increased diversity in the profession. He has previously worked for Glenn Howells Architects and Grimshaw.
In a sign of the on-going lack of engagement with the institute from members, turnout was only 12.4%.
Oki said: "I am grateful to the grassroots movement whose support and passion offered a platform to represent architectural workers. Most of all, a special thanks to those members and nominators that responded to this movement, tuned in, and voted – especially those that did so for the first time.
"We can be proud of an election where people of colour, at different stages of their careers, of all identities, can be heard and seen bidding to represent the profession. I hope this is the start of many great things to come for those who feel disenfranchised and under-represented.
"I am proud of my campaign, the discourse has been positive, energetic and inspirational. It has been a privilege to run alongside Jo and Sumita and, as RIBA council and board members, I am looking forward to working with them both to deliver equity, transparency, and innovation in architecture."
Current RIBA president Allford said: "Congratulations to Muyiwa who led a commendable campaign with an electoral manifesto focused on the future of the profession. This is an exciting time for RIBA as we shape a leaner, more agile organisation to support our global membership and engage all those with an interest in architecture.
"I look forward to working closely with Muyiwa as president-elect before I hand over to him in September 2023."