Government confirms NIC will not be given statutory independence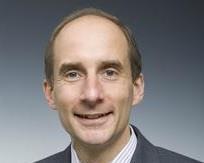 The National Infrastructure Commission will not be established in law despite previous promises, the government has confirmed.
Chancellor Philip Hammond announced on Wednesday that the National Infrastructure Commission (NIC) will be made an executive agency of the Treasury next January with its own budget, freedom and autonomy.
But when asked whether there were plans to eventually put the NIC on a statutory footing, a Treasury spokesperson referred Building to the written ministerial statement by Simon Kirby, the economy secretary to the Treasury.
Kirby told the House of Commons shortly after Hammond's announcement: "The government consulted earlier this year on establishing the [National Infrastructure Commission] using primary legislation.
"The government considers that the commission can achieve the same objectives without legislation."
It comes after the government announced during the Queen's Speech in May that it would give the commission statutory independence.
The plans were quietly shelved plans in a revised Neighbourhood Planning bill in September, though a Whitehall insider told Building at the time that the government was still committed to putting it in law and said: "We're still working with it, it's about long term planning."
After Wednesday's announcement, the commission's interim chair, Lord Adonis (pictured), said it was a "big step towards providing the commission with the independence it needs" but added that it was important the government "get the details right" for the NIC to do its work.
The latest move by the government is unlikely to go down well with those in and around the industry. Earlier this week, business leaders including the CBI director-general had called on the government to reverse its decision to axe plans to establish the NIC in law while the Civil Engineering Contractors Association said on Wednesday: "If the NIC is to be truly independent of government and have the powers it needs to do its work, it must have a basis in law."
In his statement to the Commons, Kirby added that the Treasury is looking to give the commission £5m in funding but isn't expecting to get parliamentary approval until March 2017. In the meantime, the commission has been given another £5m in emergency funding to do its work.
Building understands Arup is one of the firms working with the commission at the moment, looking at how infrastructure improvements can be made along the Cambridge – Milton Keynes – Oxford 'growth corridor'.