Infrastructure says freight line upgrade in CP5 was "far more complex" than expected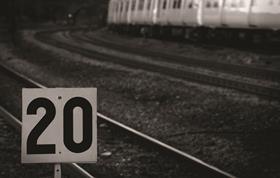 A Network Rail upgrade to a freight line in Cambridgeshire has been put on hold after the troubled infrastructure client said it couldn't afford to carry out the work.
Network Rail said the scheme between Ely and Soham, part of a £35m project to upgrade the freight line between Nuneaton and Felixstowe, was "far more complex" than it had anticipated, adding that more funding was needed if the scheme is to be completed in Control Period 5.
A Network Rail spokesperson said: "Earlier this year, we held our first feasibility consultation with residents and other interest parties in the Ely area to try and better understand the impact of the proposal to install a second track between Ely and Soham.
"Since then a lot of detailed work has been undertaken including surveys and ground investigation works.
"This work has identified that this project is far more complex than we anticipated meaning the funding required to deliver the project by 2019 is more than the budget available.
"Owing to this, we have decided to put this project on hold until funding can be identified to deliver it. All the work we have done so far will inform any future scheme and we will keep people in the area informed."
Network Rail confirmed that a contract for the construction work hasn't yet been awarded.
Atkins was the design contractor on the scheme, which was to be delivered by VolkerFitzpatrick as part of a multi-functional framework contract.
Network Rail confirmed planning for the scheme will still be completed, but a contract for the delivery phase has not yet been put in place.