Deconstruct UK takes over from Wates next month
The government has chosen a new contractor to continue safety and maintenance works for Grenfell tower.
Deconstruct UK has been appointed for an initial period of 12 months and takes over from Wates' property services arm, which has been looking after the site since 2017.
The deal, which will start in July, can be extended by up to two years in four six-month batches.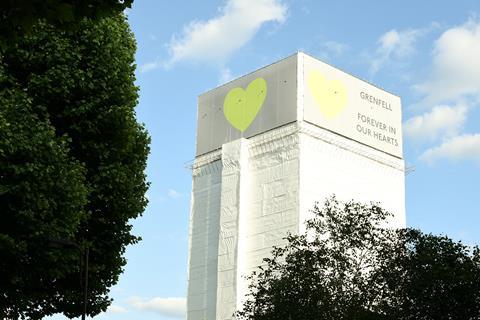 Deconstruct UK has been working at the site since 2017 as a subcontractor for Wates.
The government said the firm had been appointed because of its experience and understanding of the tower's structure and the sensitive management required.
The work will include monitoring the tower 24 hours a day, removing heavy and damaged items from the building including asbestos, installing aluminium and steel weight-bearing supports and other ad hoc maintenance works.
The government clarified that the firm had not been appointed to deconstruct the tower, which is still a crime scene during the ongoing Grenfell Inquiry.
No decision has been made about what will be done with the tower and the site in the long term.
The June 2017 Grenfell Tower fire claimed the lives of 72 people.