The general election could also help the pound which would slow cost increases for materials, the consultant reported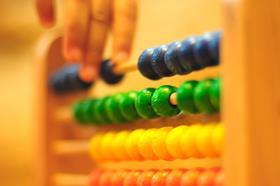 The threat of economic volatility and a potential two-year demand slowdown over Brexit could be averted if a newly-elected government with a clearer mandate can promise UK construction more certainty, Arcadis has said.
In its latest market update the consultant added that the snap general election could also see sterling rebound, slowing materials cost increases.
Arcadis reported that it still expected the infrastructure market to remain inflationary, but anticipates a slimmer chance of a slowdown affecting the buildings markets this year, although the risk of a slowdown in 2018 has heightened.
Yet, if construction demand starts to slip a fall in tender prices is possible even if input costs such as labour rise.
Arcadis is currently forecasting tender price inflation of between -1% up to 3% for the UK's building sector for 2017 and -3% up to 1% for 2018.

Construction activity peaked at £100bn last year on the back of demand from both the housing and infrastructure sectors.
There has been some loss of infrastructure pipeline this year, but current investment levels in the sector look likely to continue, Arcadis said.
But flagged potential capacity issues in the sector noting that both bidders for the new tunnel at Silvertown are European.
Arcadis added that the commercial sector was "tentative" with clients and potential occupiers maintaining a 'wait and see' approach, but had performed better than expected since the EU Referendum.
Construction demand in the residential sector meanwhile remained strong, the consultant said.
Will Waller, market intelligence lead at Arcadis, said: "As we enter the next phase of Brexit, UK construction must walk a perfectly balanced tightrope between short-term flexibility and longer-term commitment. Any threats to economic growth can endanger the progress of projects, and this makes the next six months vital.
"The outcome of the general election will provide the government with strength in adopting an overall negotiating stance, cement its future mandate and help to crystallise the shape of the UK's exit from the European Union. While the global status of cities like London and Manchester has helped to perpetuate some level of investment demand, greater certainty post-election will accelerate decision making.
"This should help to get more projects off the ground and ensure far greater stability for construction markets right across the UK."