Architect Foster + Partners reveals further work in advance of Oxford Uni lecture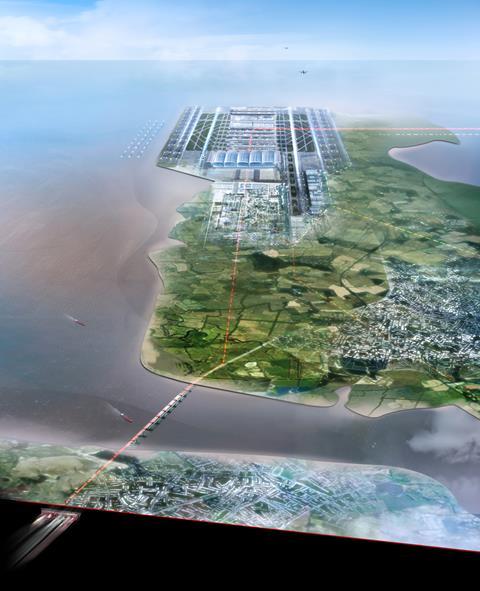 Thames Hub new images 1
Architect Foster + Partners has unveiled further details of its £50bn plan to build an airport in the Thames estuary in advance of a lecture by Lord Foster at the University of Oxford tonight.
Foster will reveal designs for a £20bn orbital rail line around London and a £6bn outer Thames barrier and crossing, alongside the proposed £20bn international estuary airport.
The practice says further studies have been undertaken since the launch of the project earlier this month, including a detailed study of wildlife habitats in the Thames Estuary, investigating the potential for a new nature reserve; analysis of the wreck of the SS Richard Montgomery, a Second World War munitions ship, which lies close to the proposed airport site; a survey of the settlements and listed buildings on the Isle of Grain; further detail on rail alignment and integration of utilities and gas insulated cables; and possible locations of intermodal stations on the Orbital Rail link.
Foster has been working with consultants Halcrow and Volterra on the project.