Expert tells London Assembly to back expansion at existing airports, rather than closing Heathrow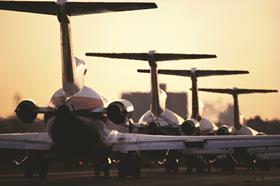 The loss of jobs from closing Heathrow to make way for a new hub airport in London would "make closing down the pits look easy", London Assembly members have been told today.
The London Assembly Transport Committee took evidence from airline bosses and aviation experts on the case for expansion of London's airport capacity.
John Dickie, director of strategy and policy at think tank London First, said sidelining Heathrow in favour of a brand new hub airport elsewhere would create political problems.
"It would make closing the pits look easy," he said, comparing the closure of Heathrow to the way the Thatcher government presided over the closure of many of Britain's coal mines in the 1980s.
Dickie estimated around 75,000 people were directly employed by Heathrow and further 50,000 had jobs directly dependant on the airport.
"There are a large number of businesses located in and around Heathrow because of connectivity," he added. He said there was no guarantee these businesses would move to a new hub airport and said a proportion would likely move abroad.
He said building a new hub would also require an "extraordinary level of political commitment" from all parties and that "we are not good at doing that in this country".
Dickie argued that expansion at Heathrow and Gatwick would be easier because the airports' owners are already interested in funding it.
The Transport Committee will submit the findings of its investigation to Sir Howard Davies' independent commission on airport capacity in May.