Ground engineering giant posts solid half-year results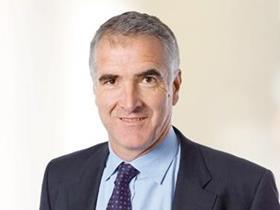 Keller's newly-installed chief executive Alain Michaelis has said he wants to create "a more joined up company", after the firm posted solid results for the first half of 2015.
Speaking to Building, Michaelis said he wanted to transform the ground engineering giant to enable it to "act with scale, share expertise and act together on purchasing".
The firm posted a six-fold increase in pre-tax profit to £31.6m, up from £4.9m the previous year, while revenue declined 4% to £755.8m, down from £788.2m.
The firm made no further exceptional charges in this set of results for a contract dispute regarding allegedly defective construction of a wine warehouse in Bristol, with the charges accounted for in its 2014 full-year results.
Keller said it had had a "slow start to the year", which it attributed to harsh weather conditions in the US and delays on a number of major projects.
The group said currency fluctuations affected revenue in the EMEA region and most European construction showed "few signs of any market recovery and competition remains intense".
Revenue for the UK was down on last year following completed major works on Crossrail and Victoria station, but the group said it had recently been awarded some "strong" contracts that will improve the second half of the year.
The group also announced two acquisitions – Austral in Australia and Bencor in the US - worth a total of £46m.