But firm says greater certainty around interest rates and investments could be 'shot in the arm' for industry
New project start figures for the first months of the year paint a dismal picture for the construction's prospects in 2023.
Research by information firm Glenigan shows the value of underlying work starting on site in the three months to February was 22% lower than the preceding three months and 40% down on the same period last year.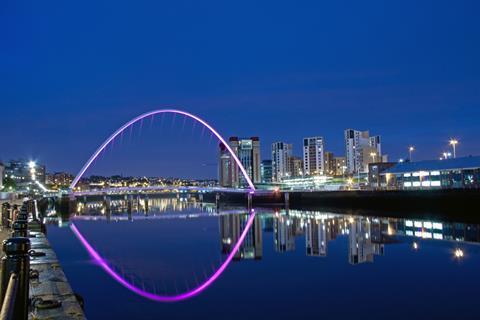 The decline was led by residential construction, which dropped back 27% on the previous three months and 43% on the year prior, with private housing performance particularly weak – down 39% on the previous year.
Project starts on both non-residential and civil engineering jobs also fell against the previous three months, by 19% and 8%, respectively, and on the previous year, by 38% and 17%.
Allan Wilen, Glenigan's economic director, said many would be "disappointed" to see performance levels continuing to fall but that it was "hardly surprising" given the state of the economy more broadly.
"Consumers and investors are spending thriftily with many holding back until a degree of certainty returns," he said.
"This is having a knock-on effect for the construction sector, prompting many contractors to follow suit and ride out the storm before committing shovel to soil."
He added that "improved political stability" and the expectation that interest rates will not rise "as significantly as initially feared", combined with government commitment to major infrastructure investment, would provide a "shot in the arm" for the second and third quarters.
Regionally, Yorkshire & the Humber suffered the heaviest fall in project starts, 61% down on last year, while the North-east was the bright spot, increasing 19% against the precedent three months – though it too was down 20% on last year's levels.
Except for the South-east, which increased 5% against the preceding months, all others regions were down both on the previous three months and on the same period the year prior.