EC Harris report reveals massive variation between the best and the worst run NHS trusts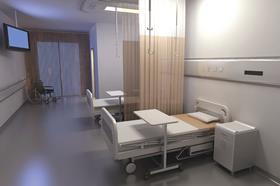 A study by consultant EC Harris has found that better use of the NHS estate could deliver savings of £1.5bn.
The annual study found that the NHS had made improvements in the use of its estate in the last year but that there was still much room for improvement.
It said that the amount of unused space in the NHS estate had declined and that the most efficient trusts were operating at just under 100% efficiency.
However, Conor Ellis, EC Harris' global head of health, said: "The best trusts operate their estates relatively well, the average still cost too much, while the least efficient quarter, in particular, are far from reaching their potential and wasting resources."
The study said the least efficient trusts should partner with the most efficient to share best practice.