Avant Homes says its sites are staffed by UK workers as firm builds more homes in past year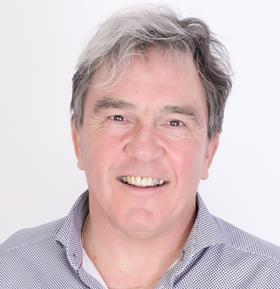 The chief executive of private housebuilder Avant Homes has said Brexit holds no fear for his business with more than 90% of labour on its sites coming from the UK.
Colin Lewis said the firm, which is based just outside Sheffield, and works across Scotland, northern England and the Midlands, said the 60 sites the business is working on is dominated by homegrown trades.
Last month Berkeley chief executive Rob Perrins said the firm was worried about who would carry out work on sites once the UK leaves the EU next March. "It is a fact that over half of London's site labour comes from the EU."
And this week Skanska chief executive Greg Craig told Building that EU labour on the firm's sites in London can be as much as 70%.
He added: "It's the supply chain that worries me the most [about Brexit]. They've got the job of providing us with sufficient skilled labour when we want it. You can't just ignore your supply chain. If they have a problem, you've got a problem."
But Lewis (pictured), who joined the business in 2010, helping then owner Lloyds Bank sell it to private equity groups four years later, said his firm was facing no such pressures: "Getting hold of labour is always an issue [but] we in the north are not suffering anywhere near as much as those in the south. We're not EU dependent for our workforce."
Revenue at Avant was up 21% to £447m in the year to 27 April 2018 with operating profit up 40% to £63.2m. The number of homes it completed rose 16% to 1,902. Gross margins edged up 0.3 percentage points to 20.8%.
The firm, which has offices in Stirling, Sunderland, Wakefield, Chesterfield and Nottingham, wants to double the number of homes it currently builds to 4,000 by 2023.