Haringey pushes Crossrail 2-driven comprehensive redevelopment proposals
Haringey council has signalled its intention to push forward with the most radical of a series of options to redevelop its principal town centre, delivering 7,800 new homes and more than 5,500 sq m of employment space.
The north London borough's £3.5bn plans would see the comprehensive redevelopment of 25 sites, including its own council offices and main library, the Vue cinema complex, and the district's current The Mall shopping centre.
The housing target alone is an 80% increase on Haringey's most recently-stated expectations for the area, but the borough said consultation exercises undertaken last year showed a clear majority of residents supported the "most ambitious" of its regeneration options.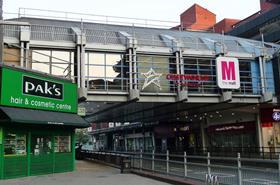 According to a draft planning document set to go before the council's cabinet this week, sites would generally be redeveloped to accommodate more dense mixed-use schemes with a residential element, while the town centre itself would be redesigned with two new squares.
Haringey's proposals also feature a new "green pedestrian route" linking Wood Green with the grounds of Alexandra Palace, about one mile west, which is being redeveloped by Feilden Clegg Bradley Studios.
And the council wants to attract more restaurants and cafés to the area, along with new workspace for creative business.
A report to the cabinet meeting accepts that redeveloping the "constructionist" The Mall shopping centre, which also incorporates a multistorey car park and roughly 200 homes would be a "generational change" for the area.
It also underscores that the blueprint is contingent on Transport for London pushing ahead with a version of the Crossrail 2 rail route that includes a spur through Wood Green.
One of the new squares proposed in the document would link the expected Crossrail 2 station with Wood Green's existing Underground station.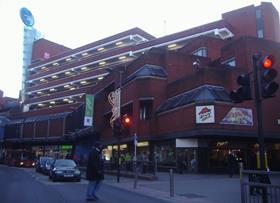 Joe Goldberg, Haringey's cabinet member responsible for economic development, said Wood Green was the heart of north London, and that the proposals would restore one of the capital's "historic town centres" based around a central Crossrail 2 station.
If cabinet colleagues approve the draft plan, it will be put out to public consultation next month.
Haringey is also due to agree the appointment of a private sector jointventure partner with which it proposes to redevelop a tranche of council-owned sites.
Some, but not all, of the sites in the proposed Wood Green Area Action Plan would be covered by that agreement.