Crown Commercial Service deal to be open to all public sector bodies
Offsite firms have been put on notice for a £10bn government framework to be used by all UK public sector bodies.
The Crown Commercial Service (CCS) is planning a series of bidder engagement sessions over the next two months for its planned Offsite Solutions Framework.
The intention is for the seven-year framework to be open to all central government departments and their arm's length bodies and agencies, local government, health, education, police, fire and rescue, housing associations and charities.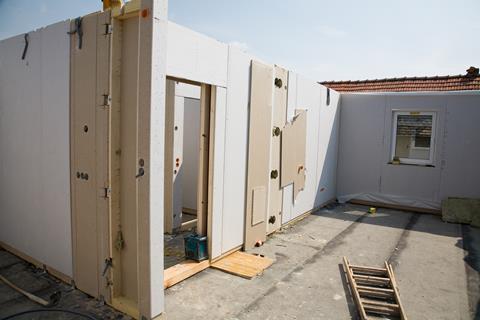 Work will include the supply, design, construction and maintenance of both temporary and permanent buildings by experienced offsite specialists.
The framework will replace a £500m CCS framework launched in 2019 for offsite construction, which included Caledonian, McAvoy and Portakabin among its suppliers.
Firms interested in attending market engagement sessions should email the CCS, stating the name of their organisation and providing contact details for who will be participating in the sessions.
A full contract notice is expected to be published on 1 July this year.
Offsite firms are also currently chasing a £4bn modular framework being set up by the Offsite Homes Alliance, a group of 23 northern housing associations.