London Legacy Development Corporation reveals total bill for high profile job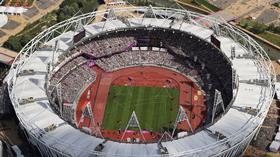 The total cost of converting London's Olympic stadium into a multi-sport venue and home to West Ham football club has soared to £272m, the London Legacy Development Corporation (LLDC) has disclosed.
In a statement on Friday LLDC said it was fulfilling a "long-standing commitment" to confirm the total cost of contracts for the job once they had all been let.
A spokesperson for the LLDC told Building the cost of Balfour Beatty's ongoing contracting works at the stadium had not been revised upwards since last October, when it awarded an extra £36m to the contractor on top of its existing £154m contract, due to the complexity of the works.
The LLDC spokesperson said the £82m of additional costs on top of Balfour Beatty's £190m contract related to a number of other contracts, including retractable seating, hospitality fit-out, some deconstructions and enabling works, design and management works.
David Goldstone, chief executive of the London Legacy Development Corporation, said: "We have invested in transforming a temporary athletics venue into a permanent world class multi use arena that has a secure and long-term sustainable future. This has required a significant amount of work and innovative engineering solutions."