Gallery receives energy efficiency upgrade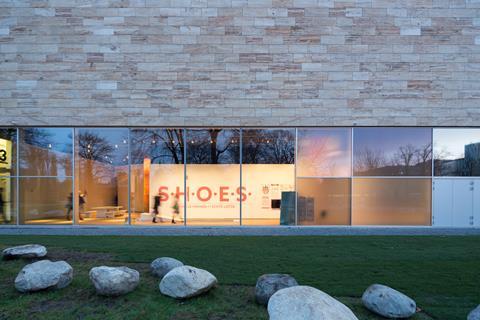 Architect OMA's refurbishment of its own Kunsthal gallery building in Rotterdam, which it designed over 20 years ago, has completed.
The energy performance of the building; its security systems; and the circulation of visitors have all been improved.
The glass facades and roof have been fitted with high performance insulation energy efficient lighting; and a new climate management system has also been fitted.
Ellen van Loon, partner at OMA, said: "The renovation demonstrates the possibility of updating the building to meet contemporary requirements, whilst retaining the original concept of an 'exhibition machine'."