HSE intervenes in 35 unsafe building basement schemes in central London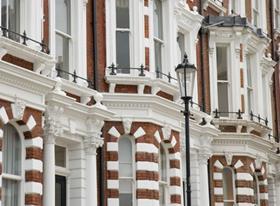 More than a third of under-construction 'mega basements' in three of London's wealthiest boroughs have failed safety checks, the Health & Safety Executive (HSE) has announced.
Prompted by concerns about poor safety standards on projects to extend wealthy properties underground, the HSE undertook two days of unannounced inspections on projects in Hammersmith and Fulham, Kensington and Chelsea and Westminster last month.
The HSE issued enforcement action on 36 of the sites – an overall rate of 34%.
The HSE also issued 41 prohibition notices requiring dangerous practices to stop with immediate effect and 21 improvement notices requiring safety improvements to be made.
The majority of the prohibition notices related to unsafe work at height, with dangerous excavations also an area of concern. Inadequate welfare provision accounted for three quarters of the improvement notices.
Despite the poor standards found, the HSE's lead inspector said there were signs of some improvement, as contractors who had previously engaged with HSE had made improvements, while the poorest standards were identified among firms which were previously unknown to inspectors.
Common issues found during the inspections were:
Work not properly planned
Failure to appoint a competent temporary works engineer to design suitable propping to support excavations and existing structures
Poor or absent welfare facilities for workers
Basic precautions missing, such as edge protection to prevent falls from height, especially into excavations