Interim boss Dave Smith staying on as permanent CEO with would-be replacement going this summer
Osborne is selling its Innovaré offsite business to Bowmer & Kirkland for an undisclosed sum with Dave Smith now staying on as chief executive at the business on a permanent basis – with the man earmarked to replace him leaving this summer.
The sale will see 115 staff at £35m turnover Innovaré, which was started by Osborne 15 years ago and is based in Coventry, transferred across to B&K by the end of the month.
Osborne group chairman Andrew Osborne said: "Today's strategic changes will ensure our core business can be successful in the years ahead. Like everyone in the construction sector, we have seen challenges in recent months but we are well placed to continue and build upon our proud track record of delivery for customers."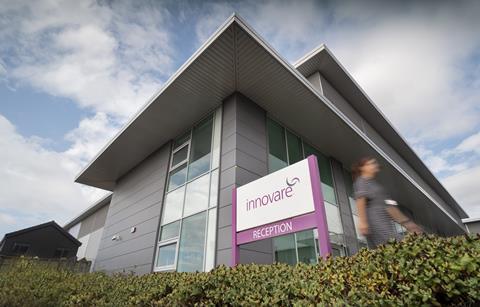 Smith told Building talks with B&K had begun last year. "B&K is Innovaré's biggest customer. [The sale] means we can stick to our knitting which is construction and support services."
Smith also revealed that he will be staying on as chief executive on a permanent basis having been appointed interim boss in autumn 2021 following the departure of Andy Steele.
Last November, the firm said it had recruited Mark Hoyland, the boss of affordable housing provider Orbit, as its new group chief executive.
But Smith, a former chief operating officer at Wates, said Hoyland, who only joined the business last month, has decided to step down and stay on as a consultant until the summer. "It's all amicable. He's staying on to help me complete the strategy."
The Innovaré disposal means Osborne will be left with a £100m construction business, which carries out jobs in London and Brighton, and a £45m turnover public sector housing maintenance business which works mainly for London boroughs. It employs around 500 people from two offices in London Bridge and Reigate in Surrey.
Osborne has undergone a major rejig recently having sold its civil engineering arm 18 months ago.
The firm offloaded its £200m infrastructure division, which operated in the roads and rail market, to private equity in September 2021 making a £39.5m profit on the disposal which dragged the group to a £675,000 pre-tax profit in the year to September 2021 from a £15m loss in the 18 months to September 2020. But losses from the business it has kept more than doubled to nearly £46m.
Its results for the year to September 2022 will be due out by the summer.