Reports suggest funding will be well short of Lord Heseltine's recommendation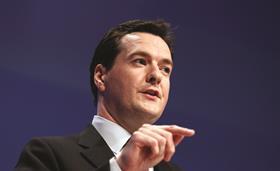 Chancellor George Osborne is set to unveil a local growth fund in today's spending review announcement, according to reports.
The Financial Times expects a £2-3bn sum to be announced for which England's 39 local enterprise partnerships will be able to bid.
The sum is likely to disappoint regional business leaders. Lord Heseltine called for £70bn of business support for the regions over four years.
The Chancellor is only expected to announce a figure for 2015-16 today.
The Spending Review is likely to unveil new investment in infrastructure, although detail on capital spending commitments is expected to be announced tomorrow rather than today.
Local government spending is expected to be cut by 10% in 2015-16.