Work to run trains close together now won't start until June, nearly three months after original plan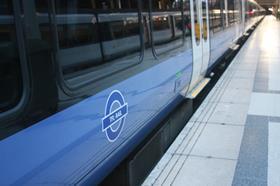 Part of Crossrail's testing programme has already fallen behind schedule with the scheme's boss promising to "make every effort" to now start the work next month.
In his first update to the newly appointed chair of the London Assembly's transport committee Florence Eshalomi, who has taken over from Caroline Pidgeon, Crossrail chief executive Mark Wild said close-headway testing – which tests running trains close together – had been due to start in March but has still not got begun two months later.
In his letter he said: "As mentioned in my previous update, due to a safety critical issue in the software process we did not start close-headway testing as planned on 18 March.
"For this reason, fewer signalling tests have been performed and passed than previously planned."
Wild first revealed it had fallen behind in his update last month, when he said he was hopeful it would start "after Easter".
He said an independent review of the causes of these failures had been carried out, with a final diagnosis due later this month.
"Following on from this, we will make every effort to commence close headway multi-train testing in June," he said.
But Wild said the time allocated for close-headway testing had been occupied by more non-signalling tests.
"All platform screen door physical tests have now been completed and passed and all overhead line compliance tests within the central operating section have also been successfully completed," he said.
The news come as Wild prepares to face MPs on the Public Accounts Committee to answer questions about the project later today.
He will be joined by past Crossrail chief executive Andrew Wolstenholme and both the current and previous chair of the scheme Tony Meggs and Sir Terry Morgan.
It is the first time the past and present leadership teams of Crossrail have been publicly questioned together.
The public spending watchdog said the inquiry aims to determine how the programme ran into such difficulty and why problems were not identified when they should have been.
The committee said it will also seek assurances that the revised schedule, which will see the line open by March 2021, is achievable and will be met.
The session will take place at Portcullis House this afternoon.