Firm will remobilise jobs from Monday
Persimmon has become the latest housebuilder to announce it is reopening mothballed sites.
The country's biggest firm by profit shut sites two days after the prime minister put the country into lockdown last month.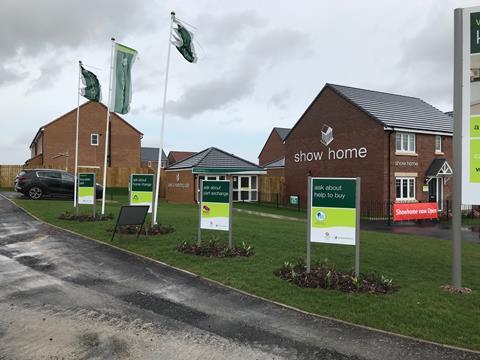 But in an update to the City this morning, the firm said it would begin a phased reopening from Monday.
The news will be welcomed by housing secretary Robert Jenrick who told Building this morning he wants to see more firms follow the examples of Taylor Wimpey and Vistry who yesterday said they were reopening their sites as well.
Persimmon chief executive David Jenkinson said: "The UK government has been very clear on the importance of the construction sector to the UK economy and its desire to see activity continue through the current period of crisis, provided appropriate public health measures are adopted."
He said the firm had spent the past month developing and testing new site protocols that incorporate the necessary social distancing and protective measures.
But he warned: "These new measures will be strictly enforced by a specialist team, with any individual failing to uphold standards being subject to disciplinary action and removal from site."
Persimmon has been one of the few housebuilders not to furlough staff during the coronavirus crisis and Jenkinson said: "Persimmon's strong financial liquidity has enabled us to maintain our operational capability through this period by supporting all our colleagues on full pay, which will allow us to reopen sites swiftly, and emerge from the shutdown well-prepared."
The firm said it will announce a trading update next Wednesday and will hold its AGM the same day at its York headquarters via a webcast.