David Brunton will retire next month after four years leading the consultant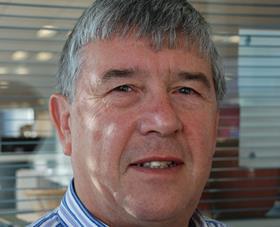 The senior partner of consultant Pick Everard, David Brunton, has announced he will retire at the end of next month.
Brunton joined the firm in 1982 as an associate and moved on to a variety of different roles in the firm, including partner in 1987.
He took over as managing partner in 1997 and in 2008 also assumed the role of senior partner.
Pick Everard said it had not yet chosen successors for the senior and managing partner roles.
"I am very proud of the achievements made by Pick Everard over the years, the company's success and the ethos of the firm," said David, who will retire at the end of November shortly after turning 60.
"The business has grown tremendously over the last three decades from 130 staff when I first joined the company to more than 450 currently. However, it still very much has the feel of a family business.
"The company remains all about the people we have working here and we have many long-serving staff members and I'm very proud of this."
At Pick Everard Brunton has worked on many major schemes, including the £50m National Space Centre in Leicester and £50m Rockingham Motor Speedway stadium in Corby.
For over 20 years he managed Pick Everard's framework commission with Severn Trent Water, during which time the firm delivered over 1,000 projects.