Analysts suggest legislation to implement white paper reforms may not come forward before May local elections
The government is unlikely to bring forward its planning bill this year and may even delay it until after next year's May local elections, according to planning experts.
It has faced a huge backlash from its own backbench MPs since publishing proposals to reform the planning system in August, which included a white paper, Planning for the Future, proposing the zoning of land and the abolition of section 106.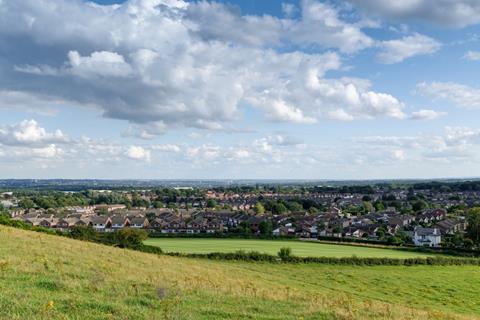 Measures in the white paper will require primary legislation to be brought into effect, but Hugh Ellis, director of policy at the Town and Country Planning Association, said officials at the department had told him the bill was unlikely to be published before the end of the year.
He said: "They're very clear it won't be delivered on the timetable originally indicated – it's not going to happen as quick as the cadre around Number 10 want it to."
The government has promised to have the planning system envisaged in the white paper up and running before the end of this parliament, which experts say is likely to require publishing the bill this year, given the time needed to enact legislation and the 30 months needed by councils to work up new-style local plans.
A white paper is normally seen as the direct precursor to legislation but planning QC Christopher Katkowski, one of a tight circle of advisors to the government while it was drawing up the plans, said he now expects the government to further "flesh out the details needed to make the changes proposed in the white paper" prior to introducing a bill to enact them.
David Scane, associate partner at public affairs firm Newgate, said the threat of campaigns against the reforms by residents groups in the local elections due next May meant the government will likely wait until after then to publish the bill.
Tory opposition to the government's planning reforms have focused on the proposed revision to a formula used to calculate local housing need, which is not itself part of the wider white paper reforms and doesn't require legislation.
However, a handful of MPs have spoken out against the white papers proposals to grant automatic outline planning permission within local plans. Paul Bartlett, Conservative deputy leader of Ashford council, said the government's white paper proposals threatened local democracy. "It beggars belief. My only presumption is that [housing secretary Robert] Jenrick didn't see the white paper before publication," he said, adding: "It's a system more akin to something you'd find in North Korea."
A spokesperson for the housing ministry declined to comment directly on the prospect of a delay to the legislation, saying only that the government would set out its next steps "in due course".
He added: "We're reforming the country's outdated planning system to deliver the high-quality, sustainable homes communities need, placing environmental protection, community engagement and sustainability at the heart of our reforms."