Developer says planning system remains challenging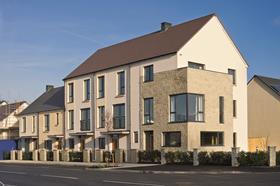 Developer St Modwen has said that the planning system is delaying the start of work on a number of its residential projects.
In a statement to the City the firm said the work of both its St Modwen Homes arm and its joint venture with housebuilder Persimmon were being held up by planning delays.
It said: "Continued challenges with the planning regime have delayed a number of site starts during the first six months of this year."
But it added that this had not impacted sales which were actually above what the firm expected.
In its annual report in February the firm said it had planning applications in for over 400 homes.
These included a 300-unit development in Trentham and a 113-unit development at Victoria Ground both in Stoke-on-Trent.