Raid on home of Elliot Lawless carried out last December
The High Court has said a police search of a Liverpool developer's home last year was unlawful.
Elliot Lawless was arrested last December on allegations of fraud and corruption and his Liverpool city centre home searched by Merseyside Police.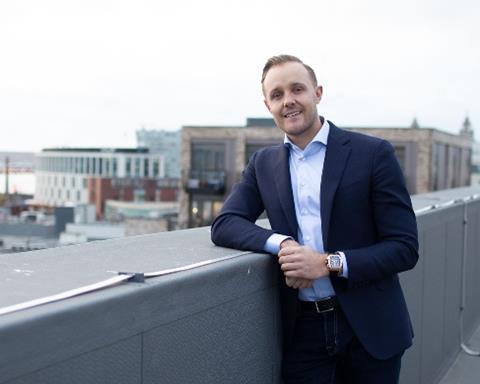 Lawless, who has denied the allegations, began legal action into the search last month and, following the ruling, the police have now agreed to settle the claim and will pay Lawless's costs.
Lawless was arrested along with a second man, believed to be Liverpool council's regeneration chief Nick Kavanagh, as part of a fraud investigation. Neither man has been charged.
Speaking about the High Court ruling, Lawless said: "I am very pleased that the police quickly agreed to settle these proceedings. I have consistently denied any wrongdoing and the allegations made are baseless. Today's agreed order is another major step towards bringing the investigation to a conclusion."
Last month, Lawless's firm Elliot Group put three tower schemes stalled by the police investigation into administration after losing a two-month battle to save them.
Work stopped on the £250m Infinity and £100m Aura schemes, both in Liverpool, along with the £70m Residence scheme in Manchester earlier this year.
Lawless (pictured) said: "Hundreds of local workers lost their jobs as a result of the arrest and tens of millions of pounds of investors' funds are now at risk. Two major sites blight Liverpool city centre and the loss of council tax revenue for the council will run into millions.
"Prior to my arrest I was in advanced discussions with a number of leading national and international funds, which have since pulled out."
Lawless added: "As part of the settlement of my judicial review, I have agreed voluntarily to provide relevant documents and electronic records to the police so that they can complete their investigation without further delay."
David Rubin and Paul Cooper from David Rubin & Partners based in London were appointed joint administrators for the schemes in Liverpool and Manchester last month.