Survey comes as councils look for ways to circumvent government plans to relax planning rules for extensions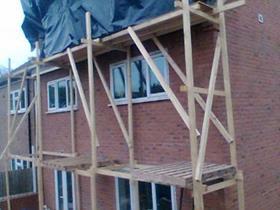 As councils looks for ways to circumvent the government's plans to relax planning permissions for house and building extensions, more than half of respondents to a new public poll have said the government's moves could lead to a fall in the quality of design in their neighbourhood.
The YouGov poll, commissioned by the Royal Institute of British Architects (RIBA), found 54% of respondents believed the government's plan to remove the need for planning permission for house and building extensions would mean the quality of the design of their neighbourhood would get worse.
Only a handful (7%) though that it would get better.
The poll follows a move by Conservative-led Richmond council and Liberal Democrat-led Sutton council to find way to circumvent the government's proposals, which would see a relaxation of permitted development rights for extensions to homes and businesses for three years.
Richmond council backed a motion that stated the proposals were against "our own planning needs and wants" and could be "permanently damaging to our built environment", with council leader Lord True describing the proposals as "very foolish".
RIBA said the findings of its poll backed its own concern that the proposals go against the principles and commitment to quality design, as set out in the recently introduced National Planning Policy Framework (NPPF).
RIBA said the proposals were flawed and called for the government to ensure adequate safeguards were in place to prevent poorly-designed new extensions and consider the private cost to future owners of commercial space and home owners, who may need to rectify mistakes of poorly designed extensions built without appropriate checks and balances

RIBA past president and chair of the RIBA Planning Group, Ruth Reed said: "The Government's new policy is rushed and if implemented could pave the way for poor design decisions which could damage our built environment for years to come.
"We agree that there is a need to reduce the red tape in our current planning system but as the British public have clearly expressed, this policy change must be more carefully considered to ensure we make our neighbourhoods better not worse."