Practice working with French engineer on proposal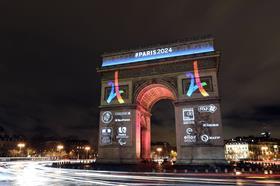 A team featuring Populous and French engineer Egis has landed a deal to help Paris with its bid to host the 2024 Olympics Games.
The pair will offer technical assistance in development of 38 Olympic and Paralympic venues for the bid.
The work will include ensuring that existing venues are ready for the scale of an Olympic-sized event as well as designing new temporary venues and facilities.
Populous has a long record when it comes to Olympic events, the practice has been involved in 13 Olympic and 7 Paralympic games including London 2012 and Sydney in 2000. The firm has also designed three main Olympic stadiums.
Populous senior principal Ben Vickery said: "This is a great opportunity for Paris to showcase a beautiful international city and its proud sporting history."