Some schools orginally earmarked for PFI programme will now be directly-funded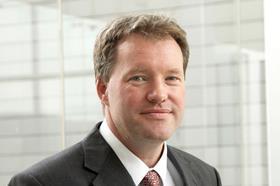 Some of the schools originally earmarked as PFI projects under the Priority Schools Building Programme (PSPB) will now be directly funded, the Education Funding Agency (EFA) has confirmed.
The first batch of directly-funded schools to be released, in the North-east and midlands, includes two schools that were originally listed as PFI projects when the PSBP was announced by education secretary Michael Gove in May.
The PSPB is comprises a £400m capital pot and a £2bn PFI programme, which was the procurement route originally intended for use across the whole scheme.
Mike Green, the EFA's director of capital, said that he expected a "handful" of schools to switch from PFI to the direct funding, saying that the decision was being based on feasibility studies of projects that suggest that PFI is "not the most appropriate" route for some projects.
He said that reasons for this included the desire to retain some existing or listed structures rather than opt for a complete new build.
Green added that he was aiming for the first PFI schools to be released to market towards the end of the year, despite concerns that, with the detail of PFI contracts still undecided, the timeframe will not be possible. "I am absolutely clear that I am still saying December for PFI. Yes, there are things to be worked through, but that is still my position," he said.