The new framework will cover construction projects worth less than £1m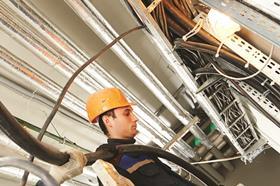 Procure North West has launched a new £400m framework, covering minor construction and M&E works across the region
The Procure North West Lite Framework is for sub £1m construction projects and building services projects up to £10m.
A Prior Information Notice for the framework, which has been divided into six lots, was published yesterday.
The contract notice is expected to be published in the Official Journal on 17 July, which will give interested parties a timeline for expressing their interest in the framework.
Earlier this month, Procure North West appointed 20 contractors to its £2bn major building framework.
Five contractors, Bam, Laing O'Rourke, McLaren Construction, Morgan Sindall and Willmott Dixon secured places on the top lot for contracts worth £25m or more.
All of these firms bar McLaren were also among the eight contractors which won places on the framework's second most valuable lot, covering jobs worth between £15m and £25m.
The consultancy framework to procure project management, QS, surveying, architectural, engineering and health and safety services is also in the works, with the procurement group saying it would be taken to market soon.
Robbie Blackhurst, Procure North West Framework managing director, said: "When we launched the bidding process for the Procure North West Build Framework earlier this year it… became apparent that there are real frustrations with current routes to market when procuring contractors to deliver sub £1m capital projects.
"It was also clear that in instances of major backlog maintenance or building services upgrade projects, clients did not want to procure a contractor to manage a building services installer."
Firms bidding for this latest tranche of work can register their interest here.
Lots for Procure North West Light Framework
Lot 1 - Cumbria Construction - £50,000 to £1m
Lot 2 - Cheshire Construction - £50,000 to £1m
Lot 3 - Manchester Construction - £50,000 to £1m
Lot 4 - Lancashire Construction - £50,000 to £1m
Lot 5 - Merseyside Construction - £50,000 to £1m
Lot 6 - Regional Mechanical and Electrical - £50,000 to £10m